Let's address the big pink elephant in the room right now: 2020 isn't turning out to be as fun as we thought it would be.
In the span of just one week (since Mar. 12), the threat and spread of the COVID-19 virus has become exponentially worse, with schools and business closing down like they were a line of dominoes, but through all of this there is one clear message for all humans in the world: you must stay home. If we stay home, we can flatten the curve and help to decrease the spread of the virus. Whether you call this social distancing or self-quarantine (I prefer the former because it gives me less anxiety), the point is that for a while, we're not supposed to interact with other people.
If you're an introverted bookworm, like me, you're probably going "oh, I can stay inside all day it's not a problem!" And you're right, introverts love staying inside. But sometimes you can get a little bored after being in the same house for 5 days straight without having a bookstore or library to escape to, just to have a new environment.
But I think I've found 6 things that would keep every bookworm busy while they're stuck at home for the time being…or at least for a few days.
1. Make a dent in your TBR
Bookworms, as a people, all tend to have one common problem: stacking up that TBR pile. It's so simple to be on Goodreads and see a book you're interested in and add it to your Want To Read shelf. But after a while, that shelf can grow into being hundreds of books. And then there's the physical TBR pile we all have that has books you bought maybe months ago, or in my case years. This is a great time to finally pick up that book you'd been putting off for the longest time, and I promise you'll feel so accomplished.
2. Marathon your favourite book-to-movie adaptations
Sometimes we complain when Hollywood decides to adapt every book under the sun into a film but this is probably the perfect time to thank all of those studios for the countless adaptations. You can go with the classic Harry Potter marathon, you can revisit The Hunger Games and realize for the umpteenth time that these movies really are the best book-to-movie adaptations, or you can find a movie adaptation that you'd either never seen before or have been putting off. Some of my personal favourite adaptations, including the aforementioned, are the Narnia movies, The Maze Runner, The Outsiders, and To All The Boys I've Loved Before. Cuddle up on the couch with blankets and pillows, pop some popcorn, and enjoy a good movie.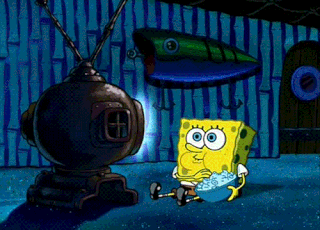 3. Make some book-inspired food recipes
I'm sure we've all read a part in a book where the characters are sitting down for an epically delicious meal and you find yourself going "man, I wish I could eat that, too." Not only does this get your mind buzzing for something book-inspired, but it's another activity to keep you busy; it's like a two for one special. This past Christmas, I got a Harry Potter inspired cookbook with so many fun recipes and it was so great to see how many dishes could be inspired by these books. And if you can't find a "real" recipe for what you want to make, you can always improvise! Make Nina Zenik's favourite waffles the way you think she'd like them, look on Google for a salted caramel cupcake recipe that Peter Kavinsky would fake date you for, and if you feel like betraying your family, find some way to make Turkish Delight. The possibilities are endless and it really gets your creative juices flowing.
4. Start a virtual book club with your friends
Thanks to all of the technological advances we have these days, it's so easy to communicate with each other even when we're all stuck at home. With resources like FaceTime, Skype, and even Facebook video calls, you can see and chat with your friends any time you want. Find a group of friends that would be interested in doing a book club, pick something to read (which might be the hardest part), and call each other every other day or so and talk about what you've read so far. And an added bonus is that you get to see your friends' lovely faces.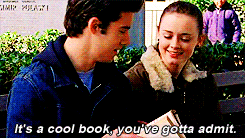 5. Reread your favourite books
One of my favourite things to do is reread books that I love and this can either be something to do if you don't have any new books to read, or you ran out of books, or you're not really in the mood to read anything new. It's great to revisit old reads and discover what made you love it in the first place. Also, you get to see the little moments that you might've missed the first time around, or you finally understand that bit of foreshadowing that didn't make sense to you before. This is a great way to find your comfort series, in my opinion. It's just another way to bring some light and love into the slightly gloomy world right now.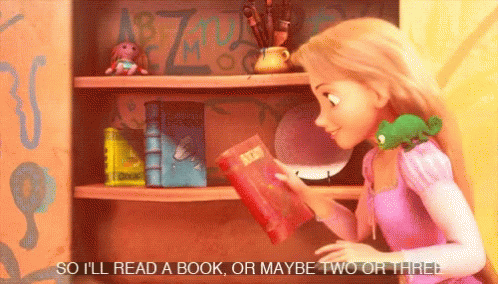 6. Start a bookstagram account
Out of all the online communities I've been a part of, or at least watched from a distance in some cases, the bookstagram community is probably my favourite. Everyone is so friendly and supportive and you get to see a lot of creative pictures. It's so easy to start a bookstagram account because all you need is books, a camera (which we all have thanks to our smartphones), and creativity. Once you find the style and vibe that suits your page, you and your bookstagram can be unstoppable.
---
We can and will get through this virus together…as long as we all remember to stay three feet apart from other people and to wash our hands.
For more information on COVID-19 and all you can do during this time, click here.